A special tribute to my father, Jack Woolsey DVM, who will be 100 on July 14th, 2023.
His physical presence on earth passed in 2011, but his spirit continues to be felt among the people he met and influenced during his life.
My daughter Shelley continually uses the phrase, "I swear on Grandpa Jack's life."
My father was born in San Francisco and after a few years, his family moved to Woodland, California where his father, a surgeon, was a key figure at the Woodland Clinic, which was the premier medical "go to" hospital in the Central Valley.
In Woodland, my dad and his sister Jane could have animals. They both became lifelong horse lovers. He narrowly escaped death when his sister tried to send him off the balcony in a box with attached helium balloons.
There was a brief deviation from the straight and narrow when he turned to crime. He was caught throwing tomatoes on a Halloween evening. After a short incarceration, my dad was returned to his less than amused parents. Ouch! Dad was sent to military boarding school to break the crime ridden lifestyle. It worked. He returned to Woodland, where he was kept busy with sports and trips to the Feather River Boys Camp, which sealed his love of all things "cowboy and horses." Summers were spent at Ben Bow Ca. Fishing, and especially fly-fishing, was introduced at a young age.
My dad began his college education at UC Berkeley, but Pearl Harbor caused a deviation in his plans. He enlisted and, through the somewhat flawed system of the Army Air Corps, he became a navigator and flew 35 missions over Germany. He is a member of the "Lucky Bastards" club. It was an honorary club for those that survived. Many didn't survive, and like many men from WWII, he didn't speak of this time, except to share with his grandson, Duncan, who is a fighter pilot.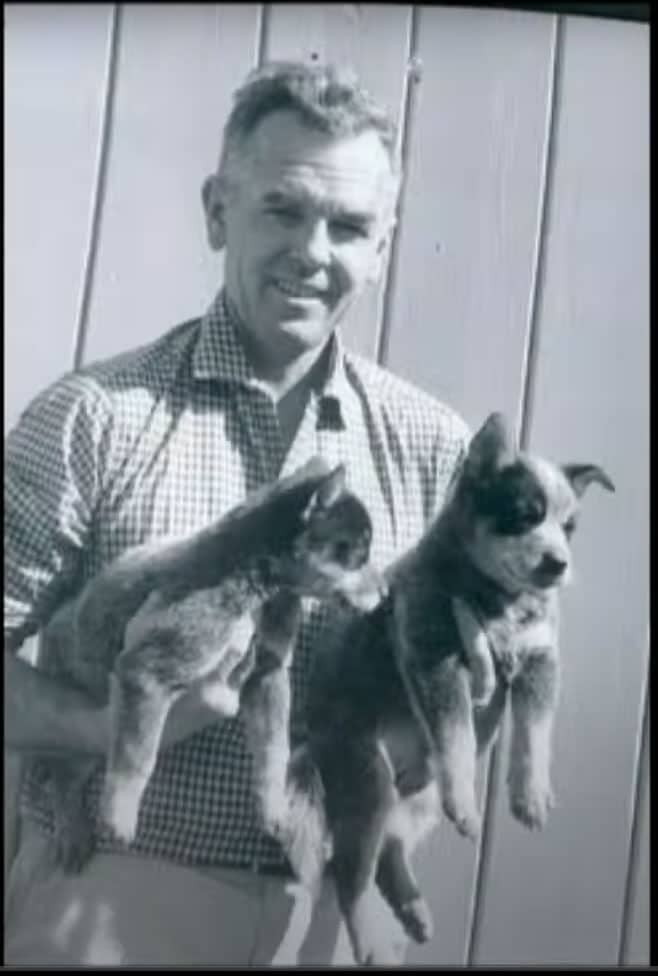 During that time, he wrote weekly letters home to his parents. Those letters were saved in an album by his father and have been copied and published in the book Jack's War: Letters to Home from an American Navigator. My dad survived his missions and returned to begin his pilot training and possible redeployment. Happily, the war ended but what is a guy to do???
Enter, Peter Kennedy, his former college friend, who had returned and was at Kansas State School of Veterinary Medicine. Peter went to the dean and asked if my father could join the class. The dean asked if my father had extensive experience with animals. "No." Okay, was he an outstanding scholar? "No." The last question the dean asked Peter was he good looking. Peter enthusiastically answered, "Yes." Yep, my father got into vet school with his good looks.
My dad had not really considered veterinary medicine, but along with Peter Kennedy, John Hughes, Doug Merritt, and many others, he excelled and graduated in 1949. He joined the faculty of the UC Davis veterinary school as an intern and worked with JD Wheat and many other notable pioneers in veterinary medicine.
During that time, he married Barbara Younger, and voila, I was born, and then my sisters, Jeanne and Jane. Birthdates are purposely omitted, as they are probably using later dates when telling friends their ages.
My father partnered up with Berwyn "Rick" Richards and moved to Santa Rosa and started the Richards and Woolsey Veterinary Clinic. They planned to do dairy, but secretly my father wanted to do horses. After a few years, the clinic grew to all species.
Rick and dad eventually went separate ways, and my father began his new adventure. Empire Equine Clinic in Windsor with Bob Norrie was the only equine exclusive surgical facility in Sonoma County. With the help of his classmate, John Hughes, my father excelled in reproduction. He practiced his trade until retirement in the late 80s. The truth is, he never worked a day in his life, except during restitution for the tomato throwing incident. His favorite phrase was "pinch me, they're paying me to do this."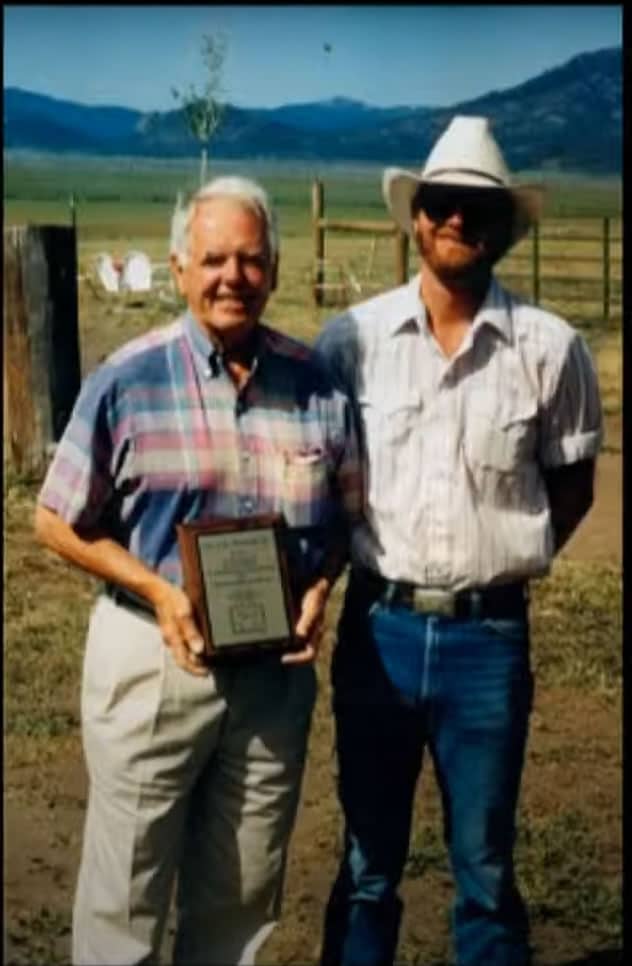 In the breeding season, he would travel every other day following his regular practice hours from Santa Rosa to Grass Valley (~3 hours) to do breeding work with the stallion, Sizzlin Hot, and then return to Santa Rosa. He picked me up at Davis and would sleep while I drove the distance from Davis to the ranch and back to Davis, where I was a student.
He was famous as a power napper, which thankfully, he passed onto me. His most notable incident was at a roadhouse on his way back from a late veterinary call when he pitched forward and face planted into his mashed potatoes.
Along the way, he became involved with importing Australian Blue Heelers (Cattle Dogs), and finally Kelpies. He became pen pals with noted Australian Kelpie breeder Tony Parsons. They wrote or sent audio tapes to one another for over 50 years.
Dad was an avid reader and was a follower of Ayn Rand. He traveled down to San Francisco to attend lectures. He read philosophy books while driving. How he survived is a mystery. In later years, he acquired the insomnia issue common in older people. He would read Ludwig von Mises and other books on philosophy for an hour or two and return to bed.
His other passion was horse racing. He became proficient in buying yearlings and racing them. His then wife, Jackie, and he bought two notable fillies, Raise Your Skirts and Grenzen. And there is a reason my inheritance was sadly spent before my father's death. He sired two more children from that marriage, Mark and Lynn.
My dad was a scientist, and he explored training and racing theories, which included Tom Iver's interval training, measurements of horse's angles and ratios such as hip to hock, and the removal of toe clips off racing plates. He was a visionary.
I joined him at the Keeneland sales one year, and we were given a private tour of Claiborne Farm where my father could secretly measure Secretariat. I was with him, and was asked if I wanted to sit on him for a picture! When I received the stink eye from my stepmother, as I had on white pants, I was given a consolation prize of mane hair which I have today.
He married Linda near his retirement, and he enjoyed the remaining days of his life with the Kelpies, race horses, grandchildren, and travel.
He was the recipient of the Equus Hall of Fame award for his contribution to horses in Sonoma County.
He was honored as the speaker for the California Thoroughbred Breeders Association.
But as his daughter, one of his greatest legacies is his children and grandchildren. Despite our exceedingly rare transgressions, he only saw the good in each of us.
A life well lived.